Glow In The Dark Paint Applications:
How Fire Fighter Tools And Signs Help Save Lives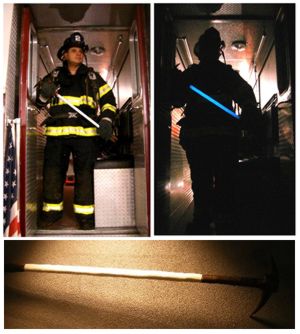 Firefighter Joe Gonzalez, a professional firefighter in one of the busiest Fire Departments in New Jersy is very happy with the performance of the Kryptaglow Water Based Paint System. His is one of the best examples of how glow in the dark paint applications can save lives:
His company CSC Group LLC (Creative Safety Concepts) applies Kryptaglow to enhance visibility of various life saving tools such as the axe in the photo below..
Glowing House Letters & Signs Made with Kryptaglow Glow In The Dark Paint – Green or Aqua
"Once Kryptaglow is charged-up, I know I can count on it to be visable in darkness and in various smoke filled conditions!"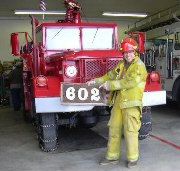 Another way glow in the dark paint applications help authorities save lives is this one:
Glow In The Dark House Numbers & Letters identify your home or business in the dark (or use for decoration in your kids rooms).
AVAILABLE IN LARGE QUANTITIES – Call us for Details
An Idaho Sheriff says: "These numbers are a wonderful idea! The potential to aid an officer in locating addresses, especially in rural mountainous areas like ours, makes them one of the most exciting, innovative ideas to happen in this century"
Fireman Mitchel Tain says. " As a rural fire fighter for over 12 years I know moments count for the first attack team. Being able to see the address upon approach enables the fire department to deploy quickly!"
What application of glow in the dark paint will you think of? Let us know!